External Components
What components can be integrated with the Mastervolt Lithium Basic Battery Package?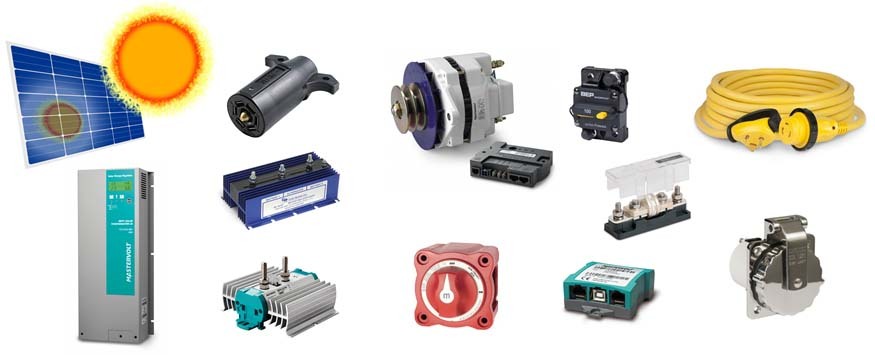 ABC Marketing, Inc. Representing Quality Products in the OEM RV, Specialty Vehicle and Cargo Trailer Markets Since 1983!
Virtually every component used in this system is manufactured through the multiple brands of ASG. As representatives of these brands let us help you design, build and see the difference in excellence our products have to offer!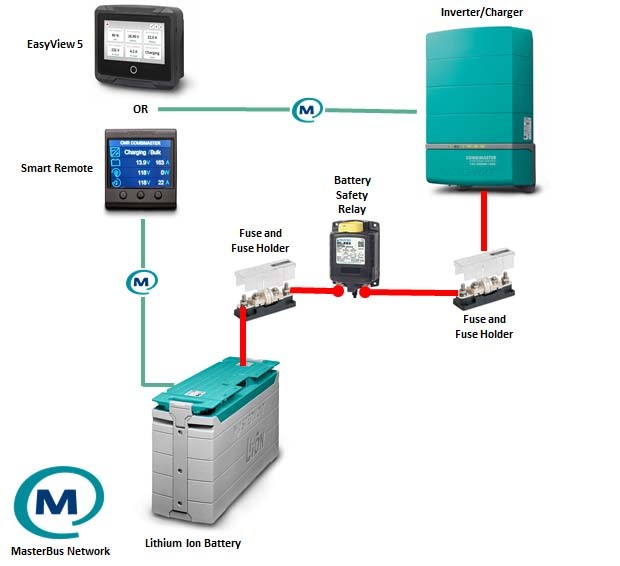 Main Components
Battery / Batteries – 100Ah, 230Ah, 460Ah

Battery Protection – Safety Relay

Inverter / Charging – CombiMaster

Monitoring / Control – EasyView 5 or Smart Remote

Circuit Protection – Fuse & Fuse Holder
The diagram to the left is a Mastervolt Lithium Basic Battery Package and gives a basic outline of the components that can be used when designing a new system. Full details of that can be viewed by clicking here. Now let's look at some possible components that can compliment this Package and the Loads that might draw power from this system.
Overview of External Components
Charging / External 110V Sources
Charging / External 12V Sources
MasterBus Network & Accessories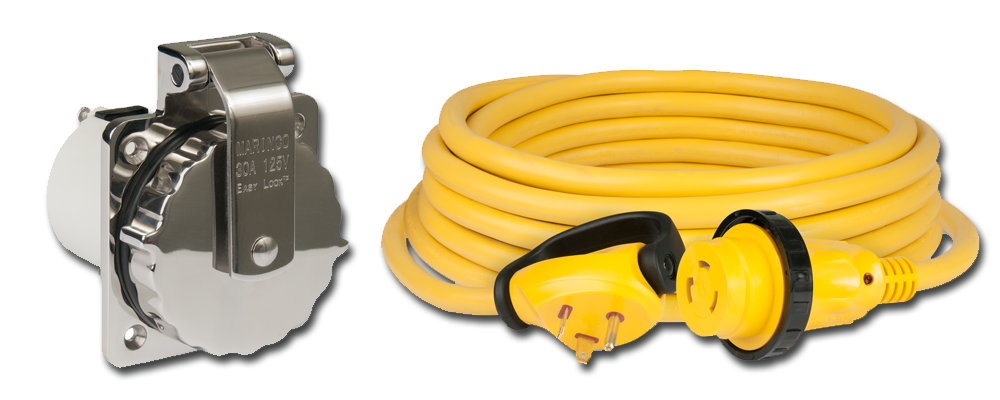 Charging – External Sources: 110VAC
Power Inlets and Power Cords provide 110 volts of alternating current (VAC) to Recreational Vehicles or RV's through what is commonly referred to as "Shore Power". Shore power is the connection of power through an AC electrical grid from an outside power source like an RV campsite's electrical pedestal to your RV's power cord. This connection provides a 120-volt power hook up to run various appliances within the RV. This includes the 12VDC charger built into Mastervolts CombiMaster inverters that can charge the Lithium battery. There are many manufacturers of these products offering 30A and 50A rated products. We will refer to this type of external power source as "Shore Power" going forward. We will use 30A as our typical rating as well.

The power inlet provides a waterproof, strain relieved connection for your shore power cord.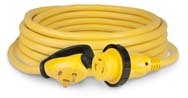 The Power cord is used to connect an RV to shore power. It allows operators to conserve generator and battery usage by drawing directly from shore power.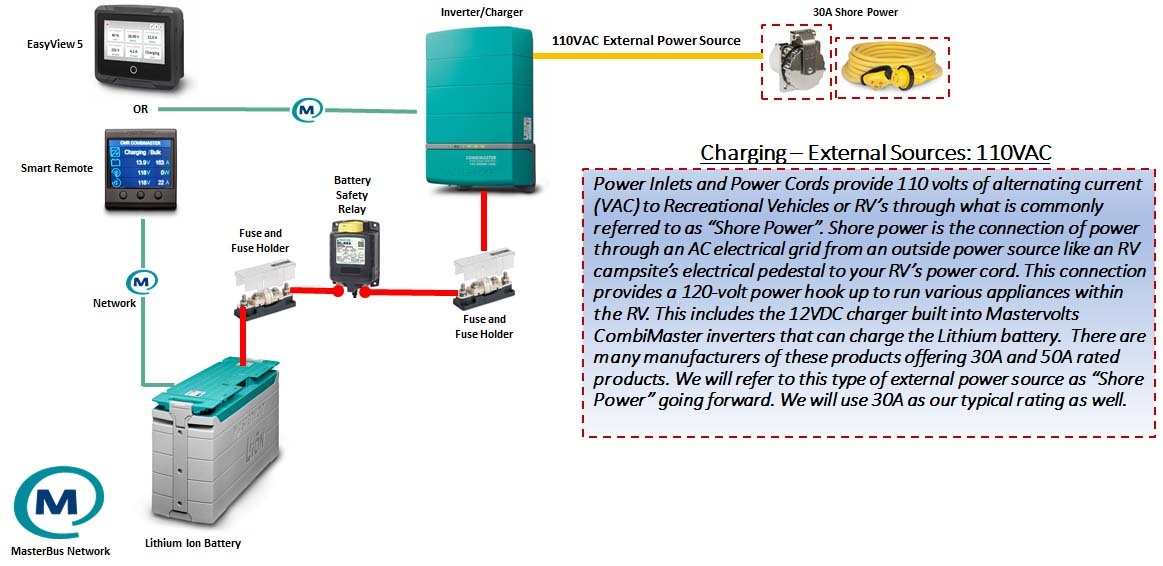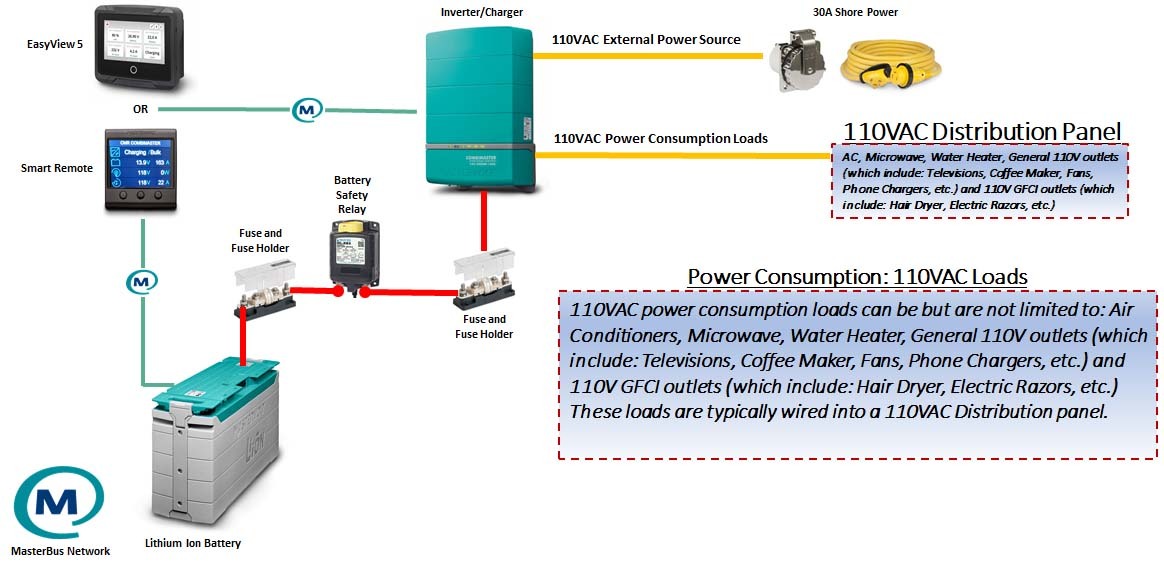 Charging / External Sources: 12VDC
12 Volt Direct Current (VDC) external sources for charging the Lithium Battery include: Solar Power, Tow Vehicle Trailer Plug, Alternators, Battery Chargers and Converters. We will focus on the three most Common used in Mastervolt Lithium Battery systems.


Solar Charge Regulators
Solar cells provide power from daylight. This renewable energy source boosts your independence and also helps keep your battery in optimal condition. Mastervolt's solar know-how plays a key role. Versatile and Flexible Mastervolt solar charge regulators can be used flexibly to complement.
These Regulators are suitable for all battery types, including Mastervolt Lithium Ion. The charging profiles for all types of batteries are pre-programmed and can be selected at the push of a button. They are quiet and equipped with a very user-friendly, clear display. Built-in protection against overload, high/low battery voltage, overheating, short circuits and reverse polarity ensures that safety comes first. Moreover, they have a robust casing and are protected against condensation in conformity with IP23.
The innovative technology in the Mastervolt MPPT charge regulators increases the efficiency of the solar panels. The SCM25 MPPT charges your batteries up to 30 % faster than PWM regulators – with the same number of panels.
The SCM25 MPPT is Mastervolt's smallest MPPT charge regulator and just as powerful as its big

brother. With 200 to 700 Wp in solar panels, switchable output and buzzer, this Solar ChargeMaster is very well suited to small and medium system. Besides the traditional 36 and 72-cell panels, the SCM25 MPPT is also ideal for the inexpensive 60-cell panels.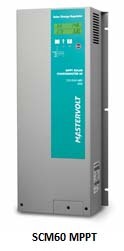 The SCM60 MPPT-MB is Mastervolt's largest MPPT solar charge regulator. With 600 to 3600 Wp in solar panels, connections for 12, 24 and 48-volt battery banks and an integrated MasterBus connection, this Solar ChargeMaster is perfect for large and medium-sized systems.
The MasterBus platform brings advanced system functions within reach and makes it possible to follow a complete energy system on a single display. The intelligent one-cable system simplifies the cabling, allowing valuable savings in space and weight. What's more, you can automate your systems and adapt them to your needs.
The user interface is identical for all Mastervolt products, whether battery chargers, inverters, Combis, batteries or other devices.
Charging / External 12V Sources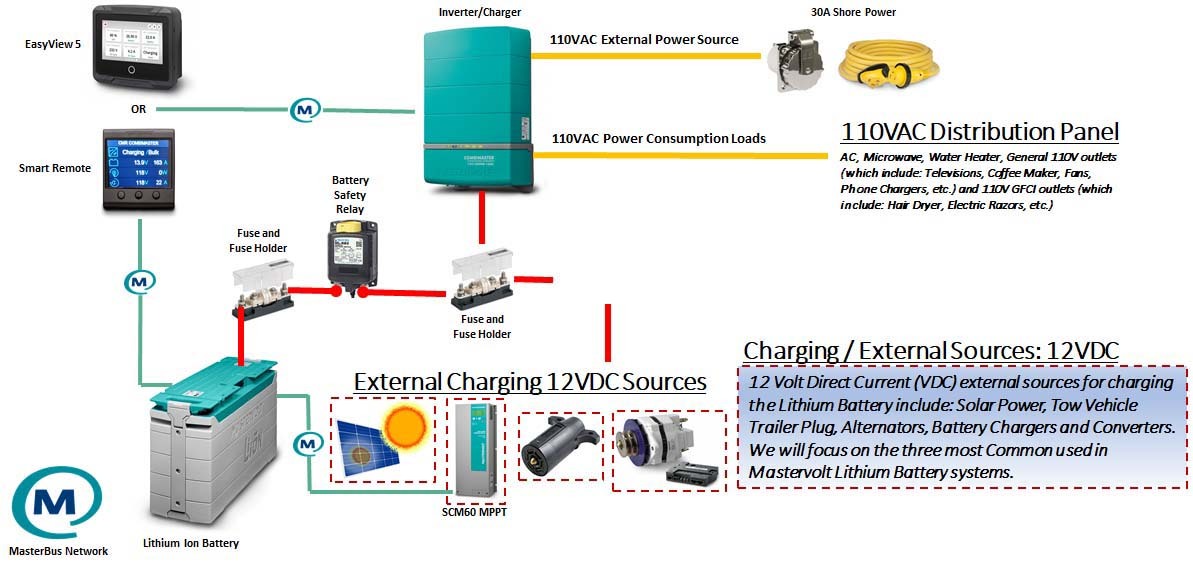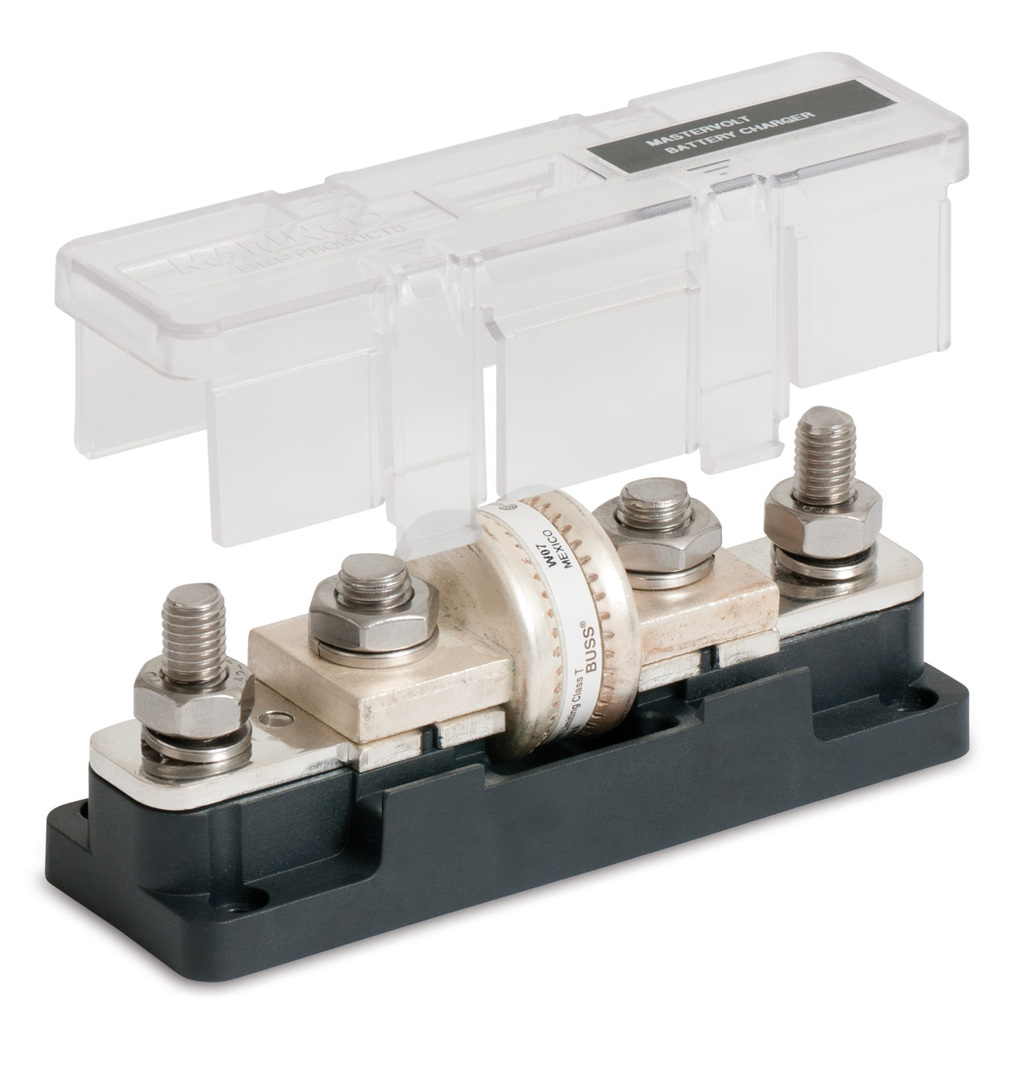 Circuit Protection – Fuses and Fuse Holders
Providing high-capacity fusing, fast response and very high interrupt ratings (ANL up to 6,000 Amps, Class-T up to 20,000 Amps), these fuse holders are ideal for protecting today's demanding onboard power electronics technology including inverters and battery chargers. They also protect wiring from short circuits. Pro Installer fuse holders' durable construction allow fuses to run at maximum load.
Fuse and Fuse Holder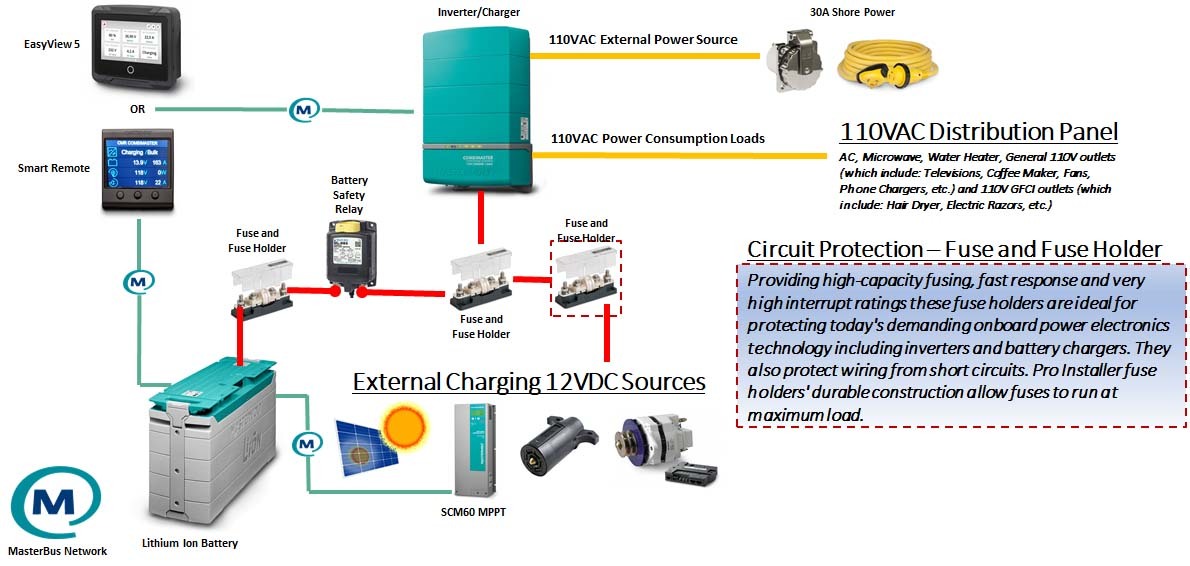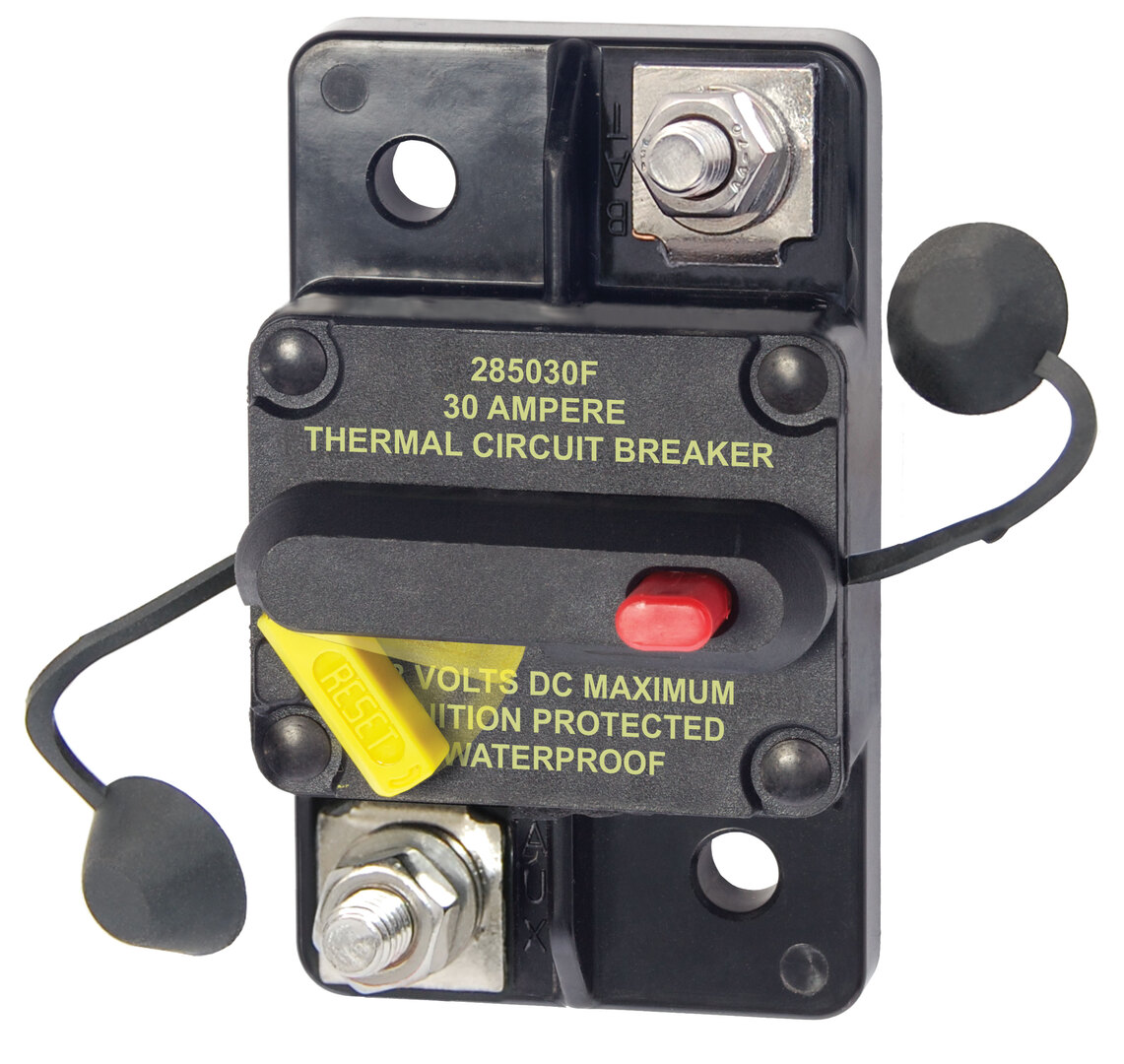 Circuit Protection - Breakers
Suitable for auxiliary and accessory circuits – trucks, RV's and marine applications, battery chargers. Series 184 & 185 are sealed for engine compartment and bilge area applications.
Weatherproof IP67 design

Switchable circuit protection

Ignition Protected

Rating: 30-150A, 30V DC

3000A interrupt capacity

Panel or Surface Mount

Materials: Black UL-rated 94V0 thermoset plastic body

Complies with SAEJ1625, J1171 and UL1500
Breakers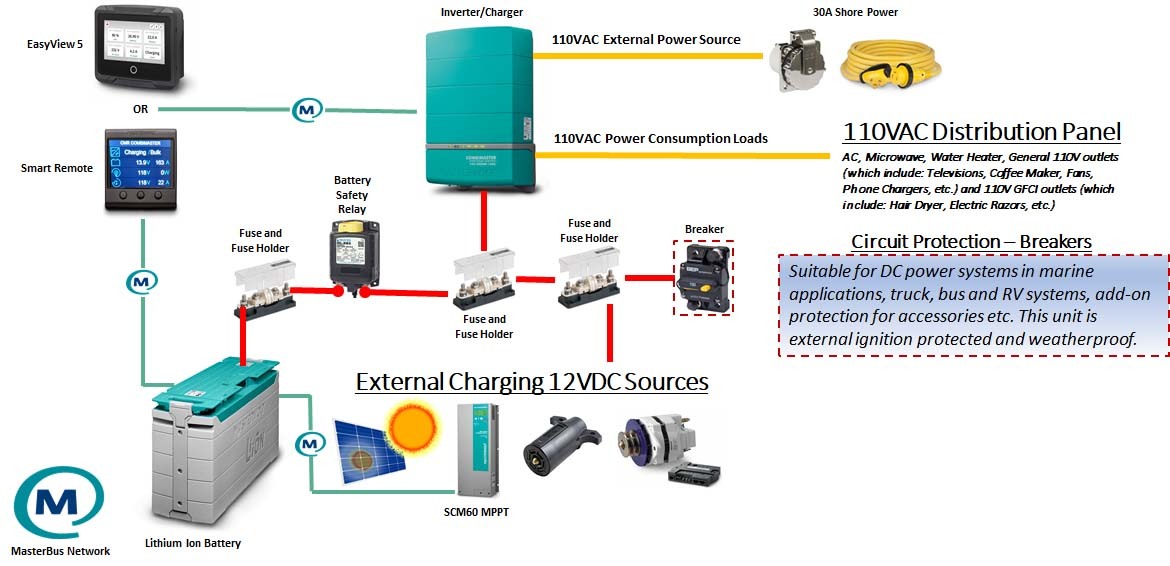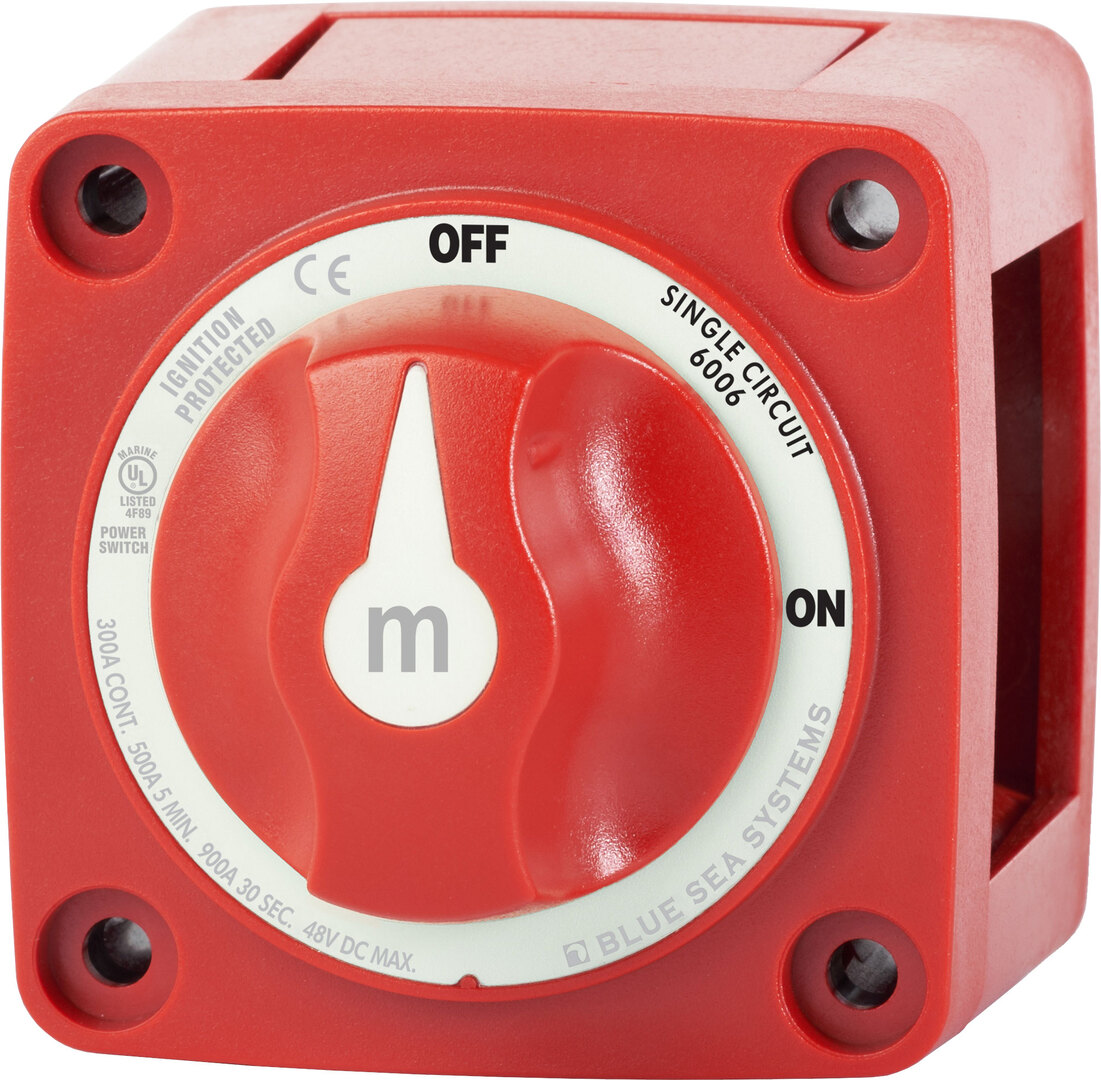 Disconnect Switch for Loads
A disconnect switch is a switch which has the capability to interrupt power to an electrical circuit or to a group of electrical circuits.
Example Above: 6006-BSS m Series Battery Switch - Red Single Circuit ON-OFF
Blue Sea Systems one-piece terminal stud design never loosens over time

Rear, front, or surface mounted

Cranking Rating: 30 sec 900A

Intermittent Rating: 5 min 500A

Continuous Rating 300A

Voltage Max Operating 48V DC
Disconnect Switch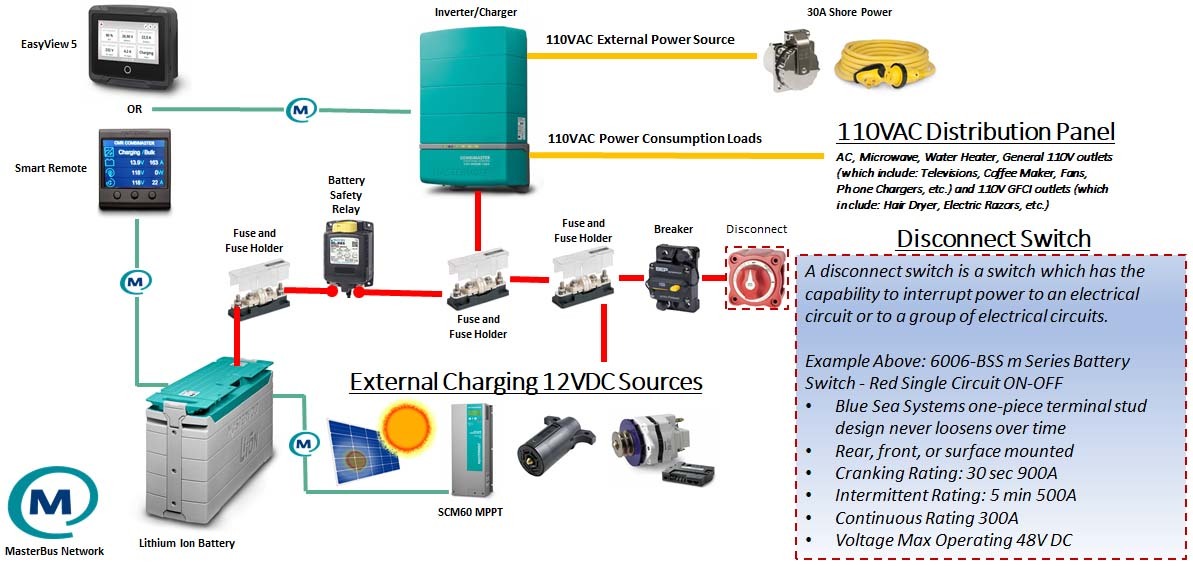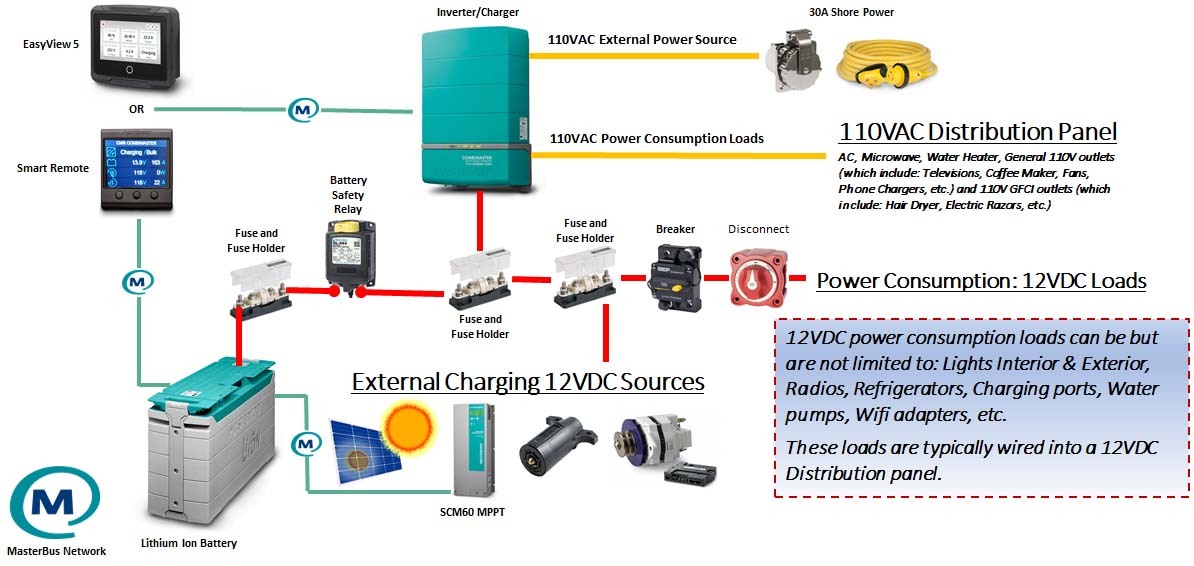 MasterBus Network & Accessories
Mastervolt offers a wide range of interfaces to increase the versatility of your MasterBus network. Connect multiple components to distribute information to your MasterBus products or connect products that require information from the MasterBus network, such as a NMEA 2000 or Modbus network, and vice versa.
All interfaces (and modules) can be installed in various ways, from DIN rails to surface mounting. MasterBus is available in ten languages: English, Dutch, German, French, Spanish, Italian, Norwegian, Swedish, Finnish and Danish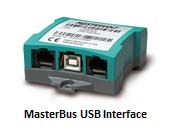 The MasterBus USB Interface enables you to read and configure the MasterBus network via your PC.

MasterBus is unique for the way a wide range of products, recognizable by the MasterBus symbol, are fitted with the same communication port. This results in a mine of information on all connected components. Everything becomes clear and easy to operate via one central touchscreen panel. Operation from multiple locations is also possible, for example via PC/laptop or SMS. Installation is also incredibly simple and the minimal amount of cabling significantly reduces the chance of failures.
MasterBus USB Interface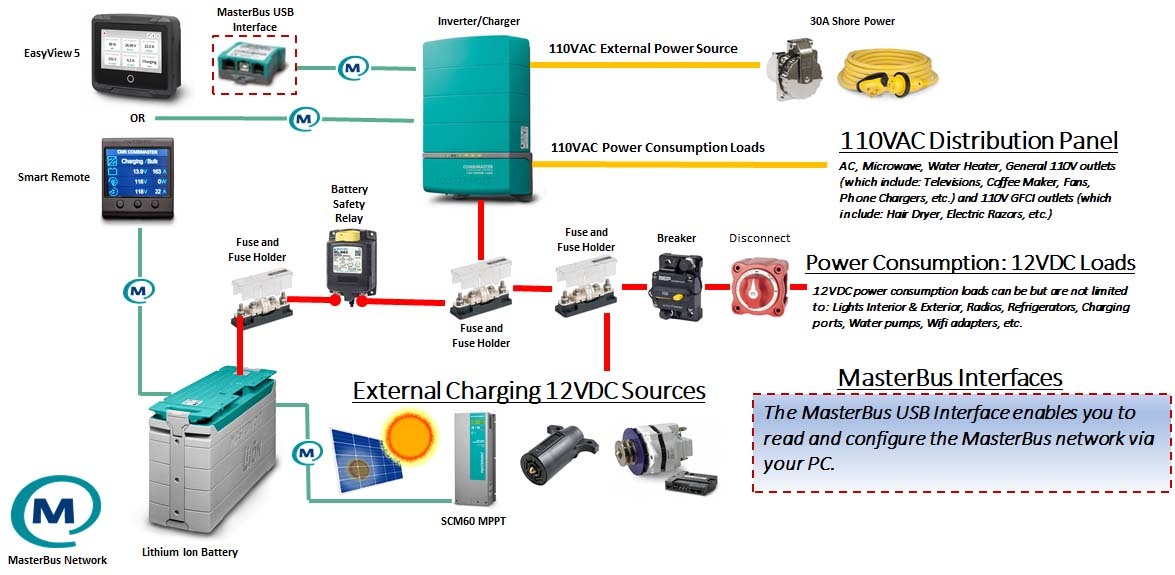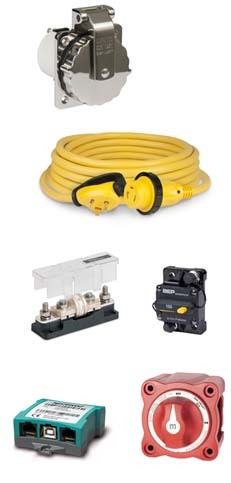 External Components
What components can be integrated with the Mastervolt Lithium Basic Battery Package?
This concludes our overview of External Components. We hope this has helped you to better understand how Mastervolt systems can easily integrate into RV applications.
Let us help you design the perfect Lithium Battery Package and experience the difference.
Contact us today:
ABC Marketing, Inc.
email: sales@abcmktginc.com
Phone: 574-293-9399
Fax: 574-293-5801
Printer friendly version: Click Here
To further understand the MasterVolt Lithium-Ion Basic Battery Package Click Here